Recently, travel hacks have become quite popular for hiking and backpacking enthusiasts as well as general travelers.
Not only do traveling hacks save you a lot of money but they can reduce the amount of stress you may experience on a nationwide or international tour.
The best travel hacks help with packing correctly, creating a surplus of on-board entertainment, help you book a cheaper flight and plan your trip.
In effect, travel hacks will make your next trip the finest adventure of your life.
Travel Hacks:
1. Create More Space By Rolling Clothes
It always seems like there's never enough room in your luggage when packing for a great journey.
However, one of the top travel hacks for packing is to roll your clothes instead of folding them.
Simply roll each item into a small tube and you will save an amazing amount of space. Furthermore, rolling your clothes will prevent wrinkling and ugly creases.
2. Pack Just Half Your Toiletries
Your lightweight backpacking list should not contain cumbersome bottles of grooming products and toiletries. Instead, pack just enough for an overnight stay.
Most likely you will have plenty of "beauty" products. If you run out, buy a miniature sized bottle of conditioner or shampoo.
3. Avoid Packing Bulky Clothes
This is one of the most important travel hacks by far. If you're not planning on traveling to Siberia or climbing Mount McKinley then leave the bulky coat at home.
Instead, try layers of clothes and "smart" apparel choices like flannel, lightweight cardigans and waterproof jackets.
4. Pack A Small Bottle Of Hand Washing Detergent
When traveling, you never know when you'll have the opportunity to wash your dirty clothes.
Sometimes it is necessary to hand wash your underwear and socks in order to stay clean and refreshed.
Remember to pack small bottle of hand washing detergent for such occasions.
5. Transfer Fragrance Into Small Spray Bottle
Instead of carrying large-sized bottles of perfume or aftershave, try downsizing to a small plastic spray bottle. Not only will it save you space but it will eliminate breakage.
Merely pour your perfume or aftershave into a durable plastic bottle the size of an antiseptic spray.
6. Stuff Your Shoes And Wrap Them
You can save a little bit of packing space by stuffing your shoes with your socks. Likewise, wrap your shoes in a shower cap or plastic bag to help protect your clothes.
7. Use A Pill Box For Tiny Items
Pill boxes are fabulous traveling kits, you can stuff them with all sorts of small items that you need.
For instance, it will hold jewelry, safety pins, bobby pins, tiny batteries, paper clips, thumbtacks and other objects.
8. Place A Dryer Sheet Into Your Bag
Generally your clothes start to smell like dirty socks after a few days of traveling.
On the other hand, the best travel hack is to place a dryer sheet into your bag to get rid of bad odors.
In fact, a dryer sheet will keep your clothes smelling fresh throughout your trip. There are also more natural selections on the market if you're not fond of dryer sheets.
As well, you can make your own with some cotton balls and essential oils like orange, lemon, lavender or geranium and a touch of white vinegar.
9. Purchase A Portable Power Bank
There is nothing worse than having your phone go dead while traveling.
And to top it off, a dead phone means that you have no way to make important reservations or call home to let everyone know you arrived safely.
A power bank is actually one of the ultimate travel hacks for saving you a lot of stress. The device acts as an external battery that charges solely with the use of a USB connector.
10. Book All Your Flights While On The Go
One of the best apps around for last minute flight deals is SkyScanner. It is a very useful app that will compare every airline for you.
However, do not book the cheapest flight that you see available.
These flights will direct you to a third party like Travelocity or Expedia, which will have a higher price tag due to commission.
Instead, go directly to the site itself and book your flight.
11. Get Cheaper Airline Flights With Private Browsing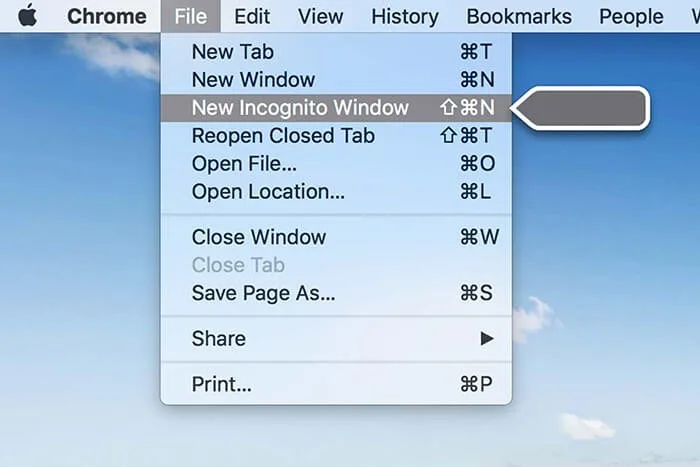 Oftentimes, travel sites and airlines will record your browsing history by installing cookies on your browser.
These companies know how often you visit their site and will typically raise the price because of your frequent visits.
In truth, the increasing price is used to trick you into what is called impulse buying.
On the other hand, you can trick the system by using privacy mode or "private browsing" or "incognito mode".
To use private browsing, just disable your browsing history and clear the web cache.
This will allow you to browse the web without storing local data that can be retrieved at a later date such as with a travel site and airline.
12. Download Your Own Personal Arrival And Departure Board
Oftentimes, in order to see the departure board you have to do a few yoga positions to view it.
On the other hand, you may be relaxing in the airport bar and need to leave in order to find the board that shows your departure time.
Then again, instead of the constant inconvenience you can download FlightBoard onto your phone. The app allows you to view the departure and arrival time of every airline.
13. Preventing Jet Lag
Today, evidence suggests that exercise increases arousal levels in people suffering from jet lag or desynchronosis.
Although there is no indication as to which type of exercise is best for jet lag, most experts agree that light to moderate exercise like jogging or yoga can do wonders.
In addition, according to the Washington Post, exercise can also help with travel fatigue.
14. Mark Your Baggage As Fragile
Oftentimes your baggage is either lost or it comes back damaged. To avoid lost luggage simply mark your luggage as fragile.
In truth, your luggage will be treated with extra care or at least handled properly. In fact, your luggage will probably be on the top of the pile in the planes storage compartment.
Not only will your luggage avoid being trampled and smashed by being on the top but you will most likely receive your luggage first.
15. Safeguard Your Razors To Prevent Injury
One of the worst types of cuts is from a razor. To makes matters worse, having a razor cut while traveling can be messy and embarrassing.
As well, razor cuts can cause profuse bleeding and damage everything within arm's reach like your airline seat or the carpet.
However, a great life safer that safeguards your razors and prevents injury is a binder clip. A binder clip or banker's clip can be utilized to easily cover most razors.
16. Only Pack What You Absolutely Need
If your backpacking adventures include various destinations, then you probably won't be in one place to long.
To save room and packing time, take only what you will be wearing in each hostel or destination.
This travel hack is very handy, especially when you are running late for the bus or your next flight.
17. Never Buy Airport Water Again
As time goes by, airport restrictions seem to drastically increase. Oftentimes, it feels like you have no choice but to purchase airport water at a ghastly price.
However, you can save a lot of money by bringing in an empty bottle to the airport then refilling it after it has passed through security.
18. Charge Electronic Devices Through A TV
One of the most innovative travel hacks is to charge your electronic devices through a TV. This is extremely helpful if you forgot or lost your wall plug for your charger.
The back of most TVs will have a USB connector. Sometime the USB port is located on the side. Basically, plug your device into the USB connector until it is fully charged.
19. Email A Scan Of Your Passport To Yourself
Having proof of who you are is vital when traveling international flights. This is especially true if you are a victim of burglary or loss.
Just take a screenshot of your passport so it is available on one of your devices. Remember, a screenshot is visual with or without internet access.
This means that you do not have to have an internet connection to view the screenshot of your passport.
Actually, this is one of the most important travel hacks for travelers and hikers as well as the general public. You never know when something may go wrong.
20. Book Your Lodgings With Hostelworld
Hostelworld is renowned for their spectacular international accommodations. Their trendy and budget lodgings are focused on travelers who want the best in a hostel.
They host a variety of epic events plus connect you with outstanding hostels through the world.
In addition, Hostelworld has a new mobile app that makes booking simple. It includes online savings and an in-built map.
21. Make Sure You Have Skype, WhatsApp And Viber
Skype, WhatsApp and Viber are lifesaving apps that you should definitely have while traveling.
Skype provides video chat and voice calls between various devices. WhatsApp offers instant messaging and Viber lets you make your calls for free.
22. LifeStraw For Safe Water
When traveling, you can never be too careful when it comes to drinking water.
Actually trusting tap water in many countries is an easy way to acquire stomach issues. Bottled water is a good alternative but it can be weighty and expensive.
The best solution is to pack a portable water purifier such as LifeStraw, Steripen Ultra or other quality compact water purifiers.
23. Line Your Backpack With A Plastic Bag
It may sound odd, but lining your backpack with a plastic garbage bag may extend the life of your gear. The plastic bag protects your backpack from any spillage or leakage.
For example, exploding pens and bottle caps not tightened often play havoc on the pack. Likewise, the plastic bag can be used for dirty laundry at the end of the trip.
24. Try Beeswax To Waterproof Your Things
https://youtu.be/Cb-FmQGTq0A
Beeswax is a great way to waterproof many of your things such as your backpack, thin jacket, Converse shoes and other items.
Simply purchase a stick of bees wax. Whatever cloth you want to waterproof needs to be laid flat and turned inside out.
Next, rub the material with the piece of beeswax. Look for some a uniform graying to occur. Your material is now water-resistant.
25. Use Tic-Tac Containers And Straws To Transport Spices
When traveling, you don't have to eat just plain food. You can easily stock your spices and herbs into a tic-tac container or a straw.
For a straw, heat on end with a lighter, fill with spices then repeat process on the other end to seal.
You may also want to bring some tin foil to place on the tip after it is opened. For tic-tac containers, makes sure you wash the mint taste out.
26. Create Your Own Airline TV
The bad thing about airline TV is that their selections may not be the best. Instead of relying of the airlines selection of shows you can create your own TV line-up.
First off, you will need to free up some storage on your device, TV shows and movies take up a lot of space (several hundreds of megabytes per show).
Next, download your favorites via iTunes, Amazon Prime, Netflix, YouTubeRed or other digital stores.
One of the greatest advantages of downloading to your device is that you can watch your favorites even when you are offline.
Also, use your earphone out of respect and courtesy of others.
27. Buy A "Fake" Wallet To Fool Pickpockets
Get a dummy or fake wallet to fool those that are dishonest. That way, if the wallet is stolen, nothing will be lost.
Also, make sure that you hide your real wallet somewhere clever and close to you.
Good places to hide your wallet are within a security belt, hidden pockets within a coat or a scarf with a hidden pocket.
28. Bring An Extension Cable Or Power Strip
If you are planning to stay in hostels, plugins may be minimal. Instead of taking turns to use a plug-in, just bring an extension cable or power strip.
And since there are numerous outlets to share, you will quickly become everyone's pal.
29. Bulldog Clips Can Protect Your Earphones
A bulldog clip or alligator clip can be used to help extend the life of your earphones.
Basically, use the bulldog clip to wrap the cables for easy storage. As well, the alligator clip can help attach your earphones to a pocket, shirt or backpack.
30. Protect Your Cables With Pen Springs
If your cable connections keep breaking when you travel then try wrapping them in springs from a ballpoint pen.
Remove the spring from the pen. Fit the extended end of the spring to one of the cable ends (the end that meets the plug). Gently wind the spring around the cable.
Fasten the other spring end with pliers so that it does not move up or down. When ready to use the cable, just remove the spring.
31. Hack Into The Best WiFi Available
Being without a good Internet connection while traveling can be rather daunting. Instead of being overwhelmed, locate the First Class Lounge while you are at the airport.
Take a seat and then connect to high speed Internet for free. Likewise, if you are on the boulevard or downtown, mosey on up to a classy restaurant and sign in.
32. Use Google Maps Offline
When exploring an area it is not realistic to stay by an establishment just to get a WiFi connection.
Prior to your journey you can download the lifesaving Google navigation map onto your phone or tablet then view it later without having to rely on a WiFi signal.
In fact, the Google Maps 8 will display distance, travel time, ETA, lane guidance and even public transport.
33. Use ATMs & Cash Machines To Exchange Local Currency
Instead of trying to locate the national currency office or a kiosk try using an ATM or cash machine.
An ATM has by far a lot cheaper rates than the currency exchange bureau or any kiosk "conveniently" located near the airport luggage carousel.
In actuality, most money converters have outrageous fees and exchange rates. Actually, your banks fee will so much cheaper than other venues that offer currency exchange.
34. Place Your Rechargeable Batteries In The Fridge
Placing your batteries in the fridge will keep them fresher and greatly extend the shelf life.
In fact, most rechargeable batteries retain 90% of their full charge if they are kept in cold temperatures. This means that you do not have to charge them as often.
35. Get Numerous Free Things Just For Traveling
Today, there are numerous companies that are searching for people to try out their products, test their employees and provide feedback.
In exchange, you can get a variety of products like free films, movies, drinks and other amazing items.
Moreover, being a market researcher in the country you are traveling requires minimal work and can actually be a lot of fun.
36. Make Real Travel Friends Via Your Phone
While exploring, it is great to meet fellow travelers. However, while visiting unfamiliar territory, it can be intimidating and daunting when meeting new people.
Instead, you can make some wonderful friends out on the road by using various apps online.
Backpackr and Travel Buddies can assist you with finding nearby travelers and checking their itinerary.
37. Bring A Box Of Crayons Instead Of Candles
When traveling, you never know when an emergency will strike such as the electricity going out.
Since candles are bulky and take up too much room, you may want to consider bringing a box of candles instead.
In fact, one crayon will burn up to 30 minutes of bright light.
Place the crayon in a small holder or on a lid. With the point end up, light the paper around the crayon using a lighter. Enjoy!
38. Create An Instant Lantern From A Water Bottle
This useful travel hack will light up the entire room! To create a lantern out of a clean water bottle or a milk jug, simply fill the jug with water.
Put your headlamp strap around the jug pointing the light into the side of the jug.
The light will actually disperse through the water to create the ideal amount of glow for lighting up a room.
39. Create Your Own Mobile Phone Speaker
An easy and Eco friendly way to make your own phone speaker is with a used toilet roll or empty paper cup.
Just cut a slit on the side of the used roll of toilet paper and then insert your phone. You now have an instant speaker.
Even better, place your phone into an empty cup and the speaker will transform faint and distant sounds into a clear vocal language.
40. Use Your Phone To Meet Locals
A fabulous way to get to know a country or to discover the secret getaways is to get to know the locals.
Finding the perfect places to go can also be organized on an app such as Party with a Local.
This app can guide you the local nightlife, favorite local coffee shop, finest restaurants and more.
41. Get Your Own Personal Tour Guide
Good tour guides can be hard to find and very expensive. However, you can try to look for an individual local to be your personal guide.
This is definitely cheaper than attending organised tours.
42. Give Up Your Seat For Upgrades And Free Extras
Many airlines often get overbooked. As well, they often offer numerous benefits if you give up your seat.
Some of these benefits include nearby accommodation, free food and drink and an upgrade on your next flight at no extra charge.
43. Shadow The Pub Crawl Path
You may want to join the pub crawl path but not pay the high price. Instead, you can research and find the pub crawl route in the chosen city then head on over to the start of the fun.
If you feel uncomfortable following the crowd, you can always take the pub crawl path on your own time. You are sure to meet other fellow travelers along the way.
44. Predict The Sunset Like A Pro
When hiking in international lands, it can be a challenge to figure out when the sun will be going down.
This old survivalist trick is a winner when hiking the great outback.
Basically, each finger represents 15 minutes. To know the time, count the finger-width between the sun and the horizon.
45. Don't Forget About Selfies
When traveling abroad, taking a selfie is not for memories sake but for identity, especially when you start a new SD card on your camera.
The selfie will actually prove that the camera is yours if it ever gets lost or stolen.
46. Learn Annoying Pop Songs
If you really want to save money, learn how to play a few annoying pop songs. Most pop songs are just three chords.
With these three chords you can play many songs and impress several people. Maybe you song will get you a few free meals or some beer.
47. Learn To Cook Traditional Dishes From Each Country
Learning to cook traditional dishes from each country you have visited is a wonderful travel hack for making friends.
Purchase some inexpensive local ingredients and then make a regional classic meal. Most likely you will have a nice feast and a few good laughs and beers.
48. Save Up Frequent Flyer Miles
If you travel often, it is definitely worth your while to join a frequent flyer program. It really does not take long to accumulate the points and miles.
In fact, over time the miles really add up and will contribute to upgrades and discounted flights.
49. Forget The Car And Rent A Bicycle
The greatest sights are seen when traveling on foot. The second finest option is to take the back roads on a bicycle.
Riding a bicycle will keep you fit plus help you discover the amazing local hangouts and the culture. In truth, many bicycle tours lead you to the roads less traveled.
These places are hidden from the tourist and general spectators. Riding a bicycle is a wonderful opportunity to get to know the locals and their customs.
50. Give Your Spare Change To The Homeless
For paying homage, show your appreciation to the country you visited by giving your change to the homeless.
You will be setting the stage for future travelers and doing a great deed.
Hope you find these travel hacks helpful! Remember to share these hacks with your friends!